by Soracchi
Yuuka-no Yu is the hot spring spa in Yubari City.
Monthly herb bath, outside spa, Jacuzzi and sauna are available in this spa
The facility has a restaurant, a lounge and a souvenir shop and so on.
Let's visit this spa after fully having culinary delicacy at Barii Yatai near the railway station.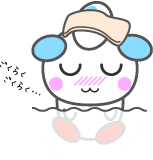 You may feel like jumping into the Edo era after the time travel
Hokkaido Coalmine Steamboat Inc. built this mixture of occidental and oriental tastes for the board members and the important guests such as the emperor of Japan who visited Yubari City in 1954.
It is registered as the national tangible cultural treasure in October, 2011.
Please check out this "Yubari Rokumeikan" at
http://www.city.yubari.lg.jp/contents/sightseeing/facility/index.html
Oh, what a shining blue sky over the Mt. Racey Ski Gelande
This ski courses have a gondola and four lines of ski lift. It takes only about one hour from New Chitose International Airport
。
Let's enjoy thiswinter a little bit more with skiing and snow-boarding !